15 Types of Roof Shapes To Choose for Your Properties
A simple home has four walls. Without a roof, it would be incomplete. If you have knowledge about the different types of roof shapes, you will provide the best rainwater management and overall exterior protection for your property.
However, a roof above four walls is not just the proverbial house drawing of a child (which often has a front-gable roof). There are more styles with their distinct characteristics and capabilities. Listed here are 15 of them.
Bonnet
Bonnet roofs are one of the usual types of roofing shapes chosen by property owners. They have two slopes wherein the first slope has a sharper angle than the second one. The second slope hangs above the sides of the house.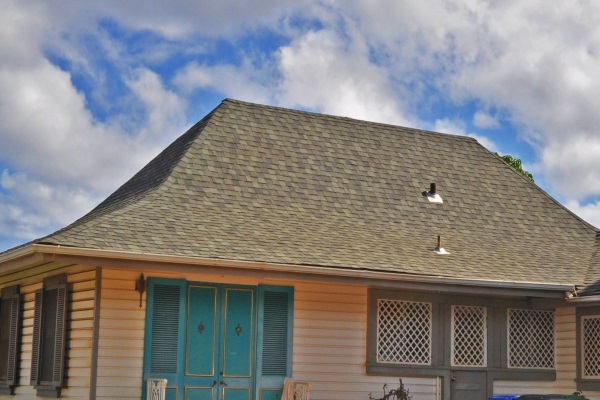 Many modern houses with open patios use bonnet roofs. The sharp angle of the upper roof can be used for small attics, too.
Box Gable
A box gable roof is a simple sloped roof with two sides that form a ridge. Usually, these roof shapes suit themselves for home garages. Typically, architects would use multiple box gables (to create a cross-gabled roof — more on this later) to create a traditional yet aesthetically-pleasing appeal for any property.
Box gables provide effective rainwater and snow management because of its stability provided they use excellent shingle material to provide effective durability.
Butterfly
You can call butterfly roofs as inverted box gable roofs. However, it would not be completely true. Box gable roofs have a sharper angle than the 45-degree angle butterfly roofs often have.
From the curb, it looks like a V-shaped roof that creates a valley in the middle, making the house look like it has a butterfly for a roof. Butterfly roofs provide efficient rainwater and snow management because of its unique slope. They're sometimes used for commercial roofing, too.
Clerestory
Architects use clerestory roofs when homeowners wish to have more sunlight inside their property by adding stylistic windows. An interior wall divides the two roofs, each having a shed slope with the front roof having a lower position than the back roof.
Similar to box gable roofs with some added style to let natural light inside a property, clerestory roofs are one of the most unique types of roof shapes any home can use.
Combination
As its name suggests, this is a roof design where the house has four or virtually all types of roofing shapes built for aesthetic appeal and added practical advantage. Professional architects often use combination roofs for structural studies. Artisan homeowners find combination roofs appealing.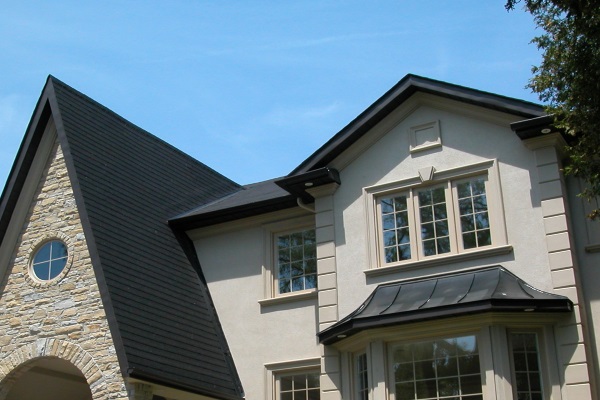 In addition, it adds to curb appeal and property value while offering excellent rainwater, snow, and hailstorm (depending on the material of the roof) resistance and management.
Cross-Gabled
A cross-gabled roof has two or more gable roof sections put together. Architects place them each on a right angle and perpendicular to each other. Each gable must look symmetrical to the others. Cross-gabled roofs are effective against rainwater, snow, and hailstorms with valleys that allow rainwater to head to their downspouts immediately.
Cross Hipped
Architects typically favor cross-hipped roofs if the house is a bungalow with an L or T shape on its hip or the back area of the home. If architects use a box-gable roof on an L-shaped bungalow, it would lack the aesthetic appeal a cross-hipped roof introduces.
Dome
Builders often use domes for planetariums, observatories, and some industrial properties in need of a unique characteristic or aesthetic appeal. Dome roofs are one of the most effective types of roofing shapes for all-season protection. However, their use might be an aesthetic hit or miss for residential properties.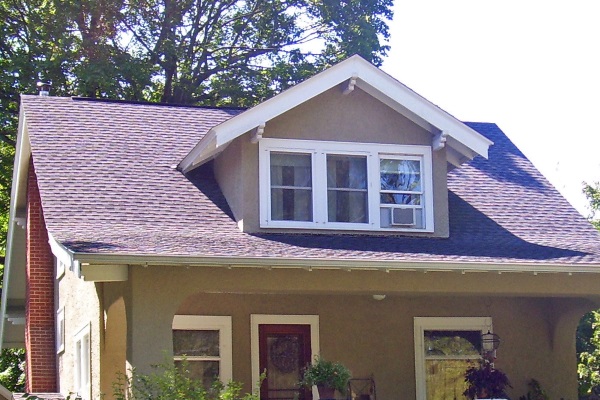 Dormer
The classic appearance of haunted houses always incorporates a dormer-style roof. These roofs look like box gable types only with the front slope having a small projected roof housing a window. Dormer roofs are still famous in modern homes, but designers have used them for residential properties since the early 16th century.
Dutch Gable
If you've ever watched a musical set or movies situated in Europe, you would find rural homes situated in The Netherlands having a traditionally-designed roof. Dutch gable roofs are a combination of a gable and hip-type roof. The gable's sharp angle slopes downward with the hip-type roof's lower angle creating a unique aesthetic distinct in most traditional Dutch homes.
Flat
Modern architectural houses have flat roofs made of asphalt, synthetic materials, tar & gravel, and metal. While they give homes an industrial or brutalist appeal, their elegance lies in their simplicity. Most architects use flat roofs when creating studies of differing interior walls to create a unique aesthetic sensation when someone observes the property from the curbside. It is one of the easiest roofing shapes to repair, too
Gable and Shed Combination
Shed roofs have a sharp downward slope. You can see their similarities with box-gabled roofs except there is only one side. Gable and shed combination roofs look as if someone inserted a huge shed that is inclined with the property's box-gabled roof. Modern homes use gable and shed combination roofs with the "shed" side often as additional space for a fireplace and having a chimney right above the property.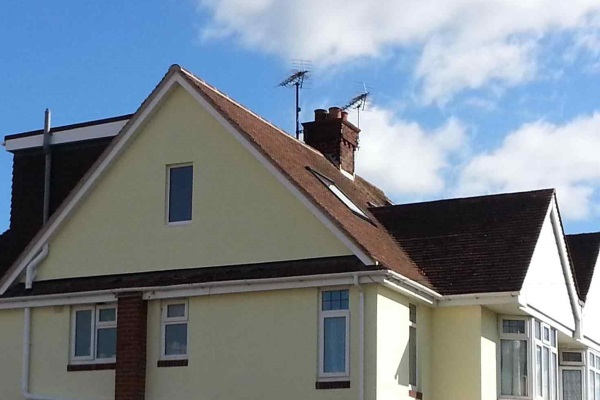 Front Gable
Most barns use front-gabled roofs because they're simple and affordable to use. Often, the roof ridge is in line with the entrance of the building and there is no front roof slope. Given the sharp gable slope of each side, this design is effective in rainwater and snow management. The colonial-style appeal of front-gable roofs has resurfaced in modern homes fairly recently.
Half-Hipped
Half-hipped roofs have its two sides shortened to create eaves. Eaves are sharply-angled roof areas as if someone had folded a flat cardboard to face downward. Homeowners find this design effective especially if they wish to extend their loft and install windows to allow more sunlight into the property.
Gambrel
One of the types of roofing shapes commonly on barns, gambrels are two-sided roofs with a shallow-angled upper roof section. The sides of the roof have steeper angles resembling lengthy eaves in a half-hipped roof. Most homeowners use these roofs in their sheds or outhouses because they are troublesome during heavy-winded rainstorms or massive snowstorms.
Conclusion
If you know which roof shape your home needs, then you're quickly on your way to ensuring you have the best protection against all seasonal hazards. Architects and builders commonly refer to these 15 for their designs. Once they give you their ideas, you'll be able to picture your house before they even finish the blueprints!