Roof Covering Materials: Why Maintenance Matters
Constant exposure to harmful elements would eventually cause roof deterioration. Although there are different types of roof covering materials, nothing is exempted from environmental occurrences. The sun, rain, wind, snow, storm, and all other harsh weather conditions damage the roof's health. It is safe to say that as property owners, there is nothing you can do about these things. However, there is a way to keep your residential or commercial roof in good shape despite uncontrolled factors. Some people may downplay its importance but there is no denying that roof maintenance matters. While most property owners know this, a poor implementation may defeat the purpose.
In today's blog post, we will share the most useful insights about roof maintenance. Learn why it is important to keep an eye on your roofing to reap many long-term benefits. As a property owner, it is a good practice to get involved in maintaining your roof's health.
Importance of Roof Maintenance
Savings is probably the number one reason why maintenance matters in so many different ways. Detecting roofing issues sooner is the key to avoid future expensive repairs or replacements. Furthermore, it gives you the chance to maximize your roofing's lifespan. After all, it is a major investment that you need to protect.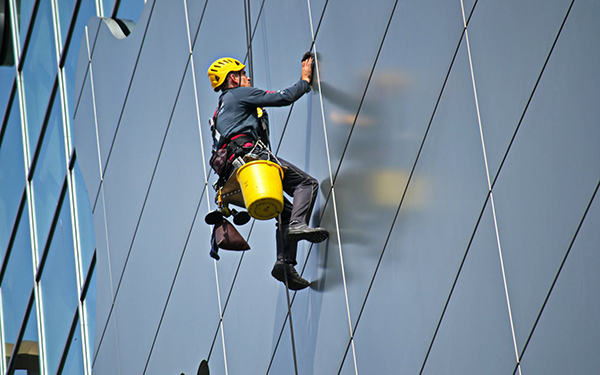 Apart for these reasons, there are some more valuable reminders why you should perform maintenance.
Prevents Serious Structural Damages
Failure to address roof damages such as leaks may cause serious structural damages. For instance, leaks may lead to rust build-up on steel or promote rotting in wood. These would endanger the entire facility and compromise the overall structural integrity. To resolve these kinds of issues, it will definitely entail a big amount of money. You do not really have to go through the difficult route if these problems are detected early on through proper maintenance and repairs.
Protects the Interior
One of the roof's main functions is to shield all the valuables inside your house or building. As a residential or commercial property owner, it is your responsibility to be on top of regular maintenance. This will not only protect the roof itself but will also help preserve the interior of your house or building. If the roof sustains damage that you either ignore or fail to discover, then everything under it may also be affected in due time. Again, this will not only cause inconvenience but will also create financial implications – something that none of us would want.
Good for the Environment
A properly maintained roof contributes to environmental sustainability. Although it may seem like a vague idea, the logic behind it is simple. When you manage to keep your roof in a good condition for a long period of time, it will live up to its life expectancy or even longer. However, if you do not provide it with the right amount of care, the unwanted damages and problems will cut short its lifespan. If this happens, more and more roofing waste will end up in the landfills. Through continuous roof maintenance, you help reduce the possibility of an emergency roof replacement.
Helps Lower Energy Bills
Aside from the positive environmental impacts, you need roof maintenance because it could help you save some more money from electricity bills. If the roofing has leaks, holes, cracks, or openings, air may escape your property. As a result, your air conditioning units or heaters may have to require more power which also means higher energy consumption. Hence, if you want to save on electricity, you need roofing professionals to regularly inspect your property.
Great Long-Term Added Value
Part of maintenance is to keep your roof clean and neat. It is not only a joy to look at from an owner's point of view. It is also beneficial for your property's future value. If your roof is regularly maintained, clean, and free from major repairs, it becomes advantageous if ever you decide to sell it in the future. A healthy roof is one of the most convincing selling features that you can take note of.
Top 3 Roof Maintenance Reminders
Roof maintenance is non-negotiable, regardless of your choice among the many types of roof covering materials. Metal, tiles, slate, green or flat roof, roofing systems have their own advantages and disadvantages but you can help prolong its life service. That is if you take care of it the right way.
To help you make better decisions, here are the top three roof maintenance reminders that you have to take into consideration.
Partner with a Roofing Specialist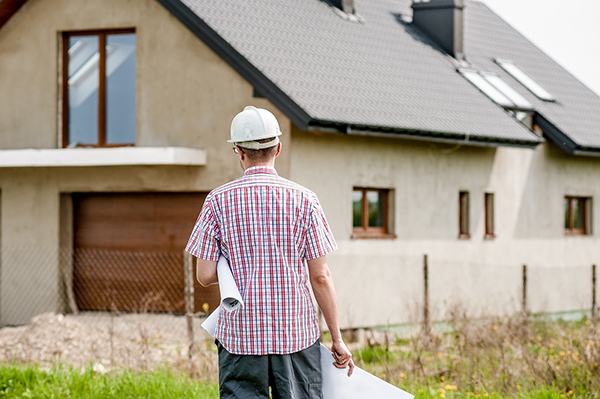 Only licensed and experienced roofers can conduct roof maintenance. First and foremost, they know what to do, along with the safety procedures and use of proper equipment. If your roofing partner is not trained to handle these kinds of projects, it may cause more damage to your property. Of course, you want to get the best value for your hard-earned money. Hence, always double check if a roofing company is listed complete with all permits and licenses to operate.
Develop a Roof Maintenance Plan
The secret to a successful roof maintenance is a strategic plan. A trusted roofing contractor can help you develop a plan that will directly address your roofing's needs. Together, you need to plot the recurring schedule and prepare an inspection checklist. The plan aims to check the feasibility of maintenance procedures and the climate of your area as well.
Prepare Funds
You need to keep in mind that maintenance programs require a budget. However, it is significantly more affordable than costly repairs or replacements. In the long run, it is more beneficial as you can allocate funds to more important things than spend it on emergency roofing situations. To make it more financially manageable from your end, set aside budget ahead of time and anticipate contingencies.
Final Words
As a property owner, your responsibility does not end on the part where you choose from the best types of roof covering materials. Roof's durability will always be tested by external elements. In due time, it will sustain damages and reach aging as well. With proper care and maintenance, you could help prolong its lifespan and keep in an optimum condition.
In planning for maintenance procedures, it is crucial to find a roofing partner who can implement them effectively. Maintenance is a roofing project that demands expertise in order to carry it out successfully.
Need Roofing Assistance?
Sterling Roofing Group is committed to providing you with a safe and beautiful home or building. We accept different roofing requirements including roof maintenance. For your safety and convenience, trust only our team composed of well-trained and professional workers. Call us today and get a free estimate: +1 902-702-3107