Top 8 Most Popular Types of Roofing Styles: Features and Benefits
Your choice of roofing style says a lot about your personality. Design adds up to the overall look you are going for. More than aesthetics, you also have to think about functionality and efficiency. Ensure it matches your personal needs either as a homeowner or a commercial property owner. There are other aspects to consider when looking through types of roofing styles. Location, climate, and weather conditions all affect the roofing's performance.
If you want to learn more about the many types of roofing styles, stay with us. Let us take you through what options you have for your future home or commercial property.
1. Gable
Gable roof is one of the most common styles you see in houses. It forms a triangular shape when two pitched areas of the roof meet. Some people call it pitched or peaked roof.
There are positive features that make it a top choice. For one, provision of relatively larger attic space allows for much-needed ventilation. It also has more ceiling space for storage. The simplicity of design makes it easier to build and more cost-effective as well. The shape formed effectively sheds water and snow which makes it less prone to leaks.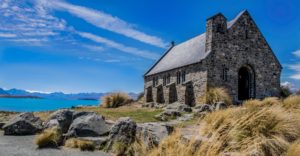 You can be more specific of which gable roof you'd like to build. For instance, you could choose either of the following: side, front, crossed or Dutch gable roofs.
While this may be ideal for many homeowners, you have to be familiar with some of its downsides. Construction and structural support are very important. If not properly built, the roof may peel away or collapse when there are hurricanes or strong winds.
2. Hip
A hip or hipped roof has four parts with equal lengths. These sides meet at the top to form a ridge. There are no flat sides since all four parts are sloped.
This roofing style is ideal in areas prone to high winds and hurricanes. Its inward slopes make it sturdier and more durable. The hip roof is also built to withstand prolonged exposure to natural elements (like the sun, wind, rain, etc.). However, it requires proper and regular maintenance to prolong its lifespan.
There are most common variations under this roofing style which are the following: simple, pyramid, cross-hipped, and half-hipped roofs.
A hip roof is a more expensive choice than gable roofs. It also requires more materials and could be more complex to build. Poorly installed hip roofs could accumulate water in the valleys causing leaks.
3. Mansard
Mansard roof is commonly known as French roof due to its elegant slopes. It has four sides with double slopes each side. (Slopes on each end are much steeper than the upper slopes.) The sides meet forming a low-pitched roof.
It has one of the most spacious attics attributed to its design. The attic could either be a full storage area or an actual living quarter. The slopes can also accommodate dormers adding to its beauty.
People considering this should be aware of the climate situation. This is not ideal for areas prone to heavy snowfall. Low-pitched portions of the roof may accumulate too much snow that could result in permanent damage.
Details and embellishments could blow up the costs, thus, making it more expensive than simpler types of roofing styles.
4. Gambrel
A gambrel or barn roof is relatively similar to mansard. However, instead of four sides, it only has two. Similarly, each side also has steep slopes. It also offers a roomy attic area good for storage. You can also opt to install dormers for added lighting.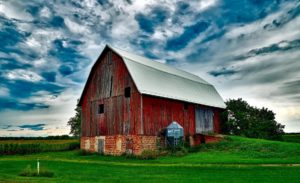 Since gambrel roof has fewer sides, you need fewer materials as compared to a mansard roof. This means a little more savings on your part without sacrificing bonus storage area.
Take note gambrel roof does not have the ability to hold on too much extreme pressure or else it might collapse. It must be constructed properly with its ridges waterproofed. This type of roofing needs close monitoring and regular maintenance.
5. Flat
The flat roof seems entirely flat. In reality, it has slight pitches to purposely shed off the water. It is more commonly used in industrial and commercial buildings. You can make use of the extra outdoor space and convert it into either a garden, patio, penthouse, etc.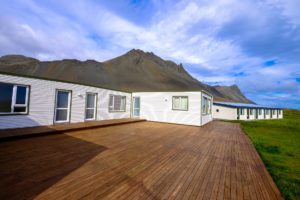 Some property owners and homeowners install solar panels making their buildings or homes more energy efficient.
The flat roof is one of the most economical types as it requires fewer materials. If you are looking for a cost-effective option, then this might be a fit. However, you have to be prepared for potential repairs and future re-roofing which can be expensive. It is expected to undergo re-roofing after 10 to 20 years compared to a pitched roof which can last up to 50 years.
6. Skillion or Shed Roof
There are several ways to describe a skillion or shed roof. For one, it is characterized by a single sloping roof attached to a taller wall. You can also describe it as a more angled version of a flat roof. It is one of the cheapest type available.
Initially, this is the go-to type for home additions, extensions, porches, and sheds. In the present times, it is now used for modern-themed homes or buildings adding up to aesthetic appeal.
Snow, water, and other external elements can easily slide off the steep roof pitch. However, if the pitch is too high, it can result in a low ceiling. Too much impact of high winds may also strain a skillion roof leading to damage.
7. Combination
When you merge several roofing styles into one, the outcome is called combination roof. People and contractors alike choose this type due to what it can offer in terms of flexibility, aesthetics, and functionality. However, due to its intricate design, it can get expensive as you add more material and labor.

This is great for people who like to customize their homes. Varying style can serve its purpose specifically for the assigned section of the house.
As with any roofing style, you need to be mindful of leaks and damages. To prolong its use, regular maintenance is recommended.
8. Sawtooth
This is a combination of two or more parallel pitched roofs. Its slopes and vertical surfaces alternate forming an asymmetrical roofing.  It was traditionally used for warehouses and industrial buildings. However, it can now be applied to modern residential designs. It does not only add up to architectural appeal but also becomes energy efficient in the long run. The design allows more natural light to penetrate the home minimizing electricity. Moreover, it is also an ideal surface to install Eco-friendly solar panels.
This is a high maintenance type of roofing style. Its slopes, window, and valleys can heighten chances of leakage. Due to its features, it is not appropriate to areas experiencing heavy snowfall.
Conclusion
Before you decide which roofing style to get, rethink your priorities. If you cannot afford a major investment today, you still have other options which may incur additional expenses in the long run. If you have narrowed down your choices, check whether they are applicable to your location's shifting weather condition or not. Not all types of roofing styles can resist extreme external elements.
Make sure that you get your money's worth by hiring experts when it comes to your roofing needs. For your peace of mind, safety and convenience, talk to professional roofers.
Do you need assistance in finding the right roofing style? Or do you have other roofing requirements? Look no further! With over 20 years of experience in the roofing industry, Sterling Roofing Group is capable of handling your concerns. We are committed to giving you the best possible options coupled with affordability. Talk to us today! Call or text us at (902) 817-ROOF (7663).